Thank you to our blog hop host, Debdatta

Hi, my name is Jodi Bowersox, and I write mostly romance, although I have a couple of children's picture books, as well. I write clean romance, most of which have elements of faith. I'm a firm believer in REAL, so even in my Christian fiction there are romantic sparks and sexual temptation. That's real life, and I don't apologize for it. I also don't apologize for the mild language I use. (If you can't tolerate a few "shits", "damns" or "sons-of-bitches," stop right here and move on to the next stop on the blog hop.) If, however, you appreciate a well-crafted story that has its feet in the real world with characters you'll remember long after the book is over, read on.
Horses, Adrenaline, and Love is FREE in the Kindle Store through Valentines Day.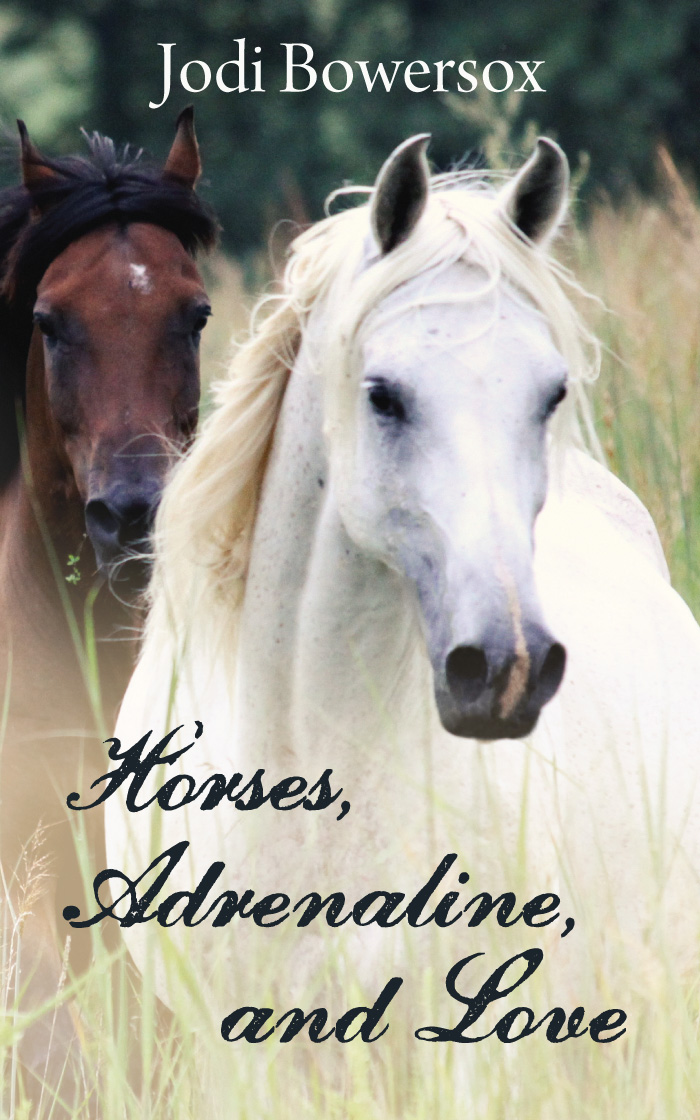 He looked at her for a second, that expressive face paused in thought. Then he grabbed his produce bag and her hand—Oh gosh, is he made of electricity?—and pulled her up.
"Come on." He led her toward the door.
Sarah was very aware of the eyes under raised eyebrows turned toward them as he released her hand to open the door for her, gently placing his hand on her back as she crossed the threshold. Sarah thought she was going to melt in a heap, and it had nothing to do with the warm June air.
"Where, pray tell, are we going?"
Marty pointed across the street. "Park bench."
She grabbed a belt loop as he threatened to zoom ahead of her. "Well, if I'm going with you, you're going to have to slow down. Hurt foot, remember?"
He paused, but as she reached his side, he swept her off her feet and started across the street.
Who is this guy?
She slid her hands around his neck, her breathing going all funny, and smiled a quizzical smile.
He smiled back. "What? I haven't got all day."
I will be running a Kindle Count Down promo for Rocky Mountain Sunrise (Book #2 in the Rocky Mountain Series) starting Valentines Day. The price will start at .99 on Feb 14 and increase through the week until it is back to the regular price of $3.99. Jump in early for the best deal!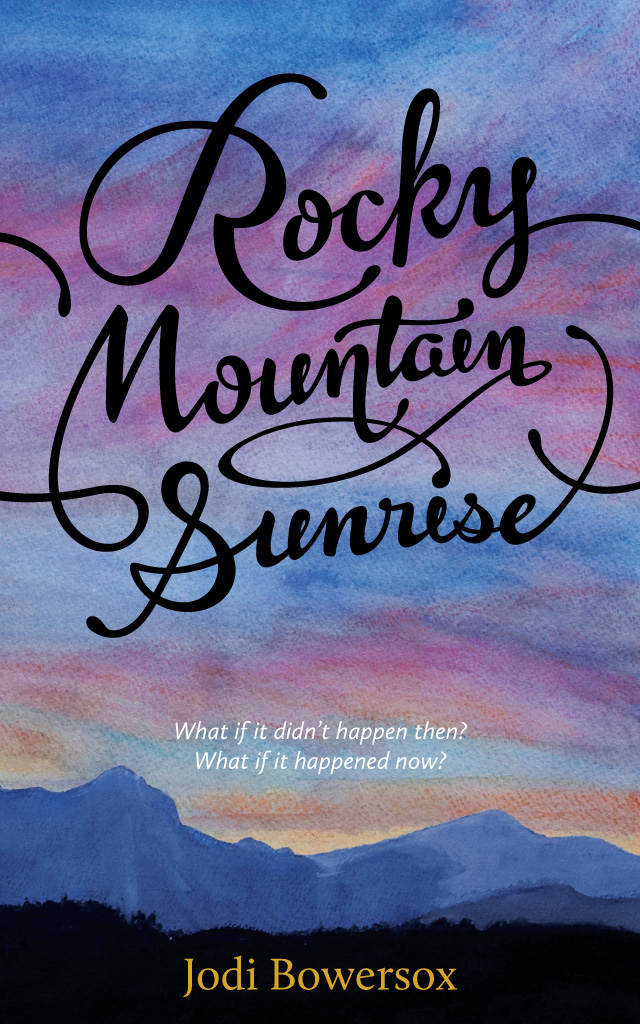 He broke off the kiss and bent his head with his eyes closed. "I'm so sorry, Mari."
She leaned her forehead against his. "If you're apologizing for kissing me, I'm going to be pretty upset." She sat back and ran a hand through his hair. "If you're apologizing yet again about the house, then stop it. What's done is done. God has another house for us."
Joe lifted his gaze to hers, his voice husky. "Have I told you how much I love you?"
"Yes, but feel free to tell me again." Mari's eyes sparkled, and Joe slid his hand into her hair, pulling her lips toward his once more. He took his time, exploring and nibbling, each kiss lightening the burden of losing his Victorian treasure. Giving her one last dizzying kiss, he snuggled his nose into her hair and held her tight. This treasure is all I need.
"So, are you going to tell me?" Mari whispered.
"Tell you what, sweetheart?"
She pulled back to look in his smoky blue eyes and blinked. "How much you love me."
The corners of his mouth lifted in a sly smile making his dimples pop, and his fingers dug into her ribs just a bit—a warning for impending tickles. "I thought I just did."
Sign up for my e-newsletter (published quarterly) by leaving your e-mail address in the comments by Feb. 21, and you will be entered in a drawing for a free book of your choice. You may choose from any listed at the top of this post.