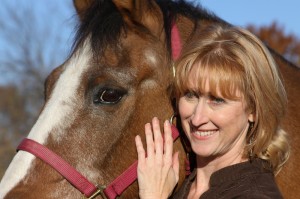 I recently left northeast Kansas, where I've lived since 1985, to relocate in Colorado Springs with my husband, Kevin, and four cats.
I have many creative hobbies and have worn the hat of an actress, seamstress, shop owner, and designer along with artist and author. 
Writing is my current passion, and I've been working on romance novels (no pun intended…okay, just a little).
Interiors By Design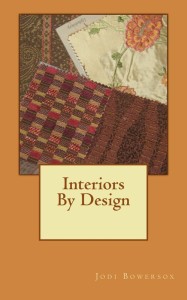 Vivacious interior designer, Amanda Billings, is plagued by nightmares but determined to press on as if her ex-boyfriend hadn't turned her world completely upside down.
Ad man, Mick Thompson, believes Amanda is the one to make him forget the fiancée who dumped him and prompted his move to Kansas City from Napa Valley.
As Amanda begins to transform his depressing life right along with his sterile apartment, Mick is ready to jump on the relationship road with her, only to find out that the past is tagging along.
Interiors By Design contrasts manipulation and selfish obsession with true love and sacrifice. It is a story of two people's struggle to escape past mistakes and move forward to make a new life together.
Oh, and there's cats.

A review from Amazon: "I started this book thinking it would be a cute mending-broken-hearts love story. I was totally wrong! This book caught me off-guard and I loved it!!! The events played out like a movie in my head and I couldn't put it down."

Interiors By Design is available at Amazon and Barnes and Noble
To read a sample and additional reviews and to order your SIGNED copy, click HERE
And now available on Audible!
And speaking of Audible… I am also narrating books (there's that acting hat–see, Dad, my theatre degree isn't a complete waste!). So if you or someone you know is thinking of making an audio version of their book, look me up and give a listen to my samples.
Horses, Adrenaline, and Love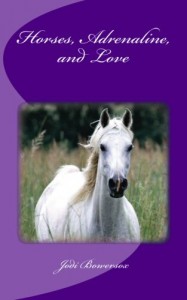 When Sarah Palmer finds herself back in her little, hometown of Loraine, Nebraska, with her young son, who was part of the town's biggest scandal in its 125 year history, and a basement full of sculptures she couldn't sell in Chicago, her only thought is how she can get out again fast. That is, until a certain dark-haired, equine veterinarian sweeps her off her feet.
Marty Scott can't keep his mind off the short, little spit-fire with the tough exterior and a heart as soft as a kitten. Once he figures out the way past her defenses, he thinks it's just a hop and a skip to the altar. That is, until a new scandal is born out of tragedy.
Sarah tends to run from her problems. Marty is problem solver, who prides himself on his solutions, but sometimes even the best problem solver gets stymied. Sometimes the answer needs to come from a higher power.
A review from Amazon: "I couldn't put this one down! The descriptive details, throughout, enable you to feel like you are a part of the story as it unfolds. The characters are so well developed, that they "speak" through the pages. Horses,  relationships… all run amuck; with surprising results! A MUST read!"
Horses, Adrenaline, and Love is available at Amazon and Barnes and Noble
To read a sample and additional reviews and to order your SIGNED copy, click HERE
Cinnamon Girl Explains It All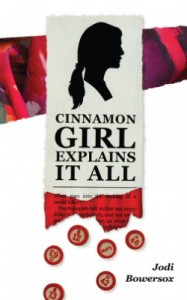 Four years after the tragic loss of her family, newspaper reporter C.G. Harrellson is still a splintered soul. Blaming herself, she denies herself any opinions save the syndicated opinion column she anonymously writes as a release valve: Cinnamon Girl Explains It All.
Even though Detective Wolf Hunter is in the midst of trying to track down a serial killer, he can't help being intrigued by the strange, little reporter who has been assigned to meet with him weekly to write a crime report.
Despite C.G.'s initial fear of the brown eyes that remind her of her late husband and the tender touches that make her feel not just new love but old pain, Wolf patiently pulls her out of her numb, emotionless existence to start again.
Meanwhile, Wolf's partner notices similarities between the Cinnamon Girl column and the murder scenes, sending Wolf in search of the elusive Cinnamon Girl, herself.
Little does he realize, she's as close as a kiss.
A detective, a reporter, her best friend, a cheating husband, a serial killer, Bingo…
Cinnamon Girl Explains It All
A review from Amazon:  Very entertaining book, just when you think you have it figured out there is a twist! Lovable characters mixed with a hard to stop reading storyline made for an entertaining read till the very last word! Suspenseful and thought provoking book that I would definitely recommend to anyone who likes a good mystery or romance story!
Cinnamon Girl Explains It All is available at Amazon and Barnes and Noble
To read a sample and additional reviews or to order your autographed copy, click HERE

Rocky Mountain Angels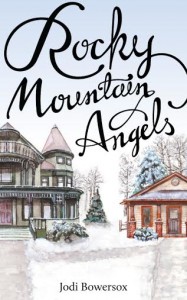 When Mari Baker moves in next door, Benjamin Rhodes knows she's the girl for him. Who cares if she's ten years older than he is. She's perfect.
When Mari Baker moves in next door, Eli Rhodes is captivated by her fiery spirit and brunette curls. Sure, she's nothing like the singles bar hook-ups he usually entertains, but someone like her could make a man change his ways.
When Mari Baker moves in next door, Joe Rhodes is unofficially engaged to Beth Havland, so why is this little snippet of a woman getting under his skin? Yeah, she's sweet and smart and shares his faith, but he and Beth have made plans. At least they've talked about making plans.
When Mari Baker moves to Colorado Springs, she's looking for a fresh start–a new path. The first path she walks, however, is up the steps of the big Victorian house next door after she slips on the ice and throws her purse down the storm drain before she even has a chance to open the door of her new rental.
The Rhodes brothers become her rescuing angels that night, and the next path that forms is the one between their house and hers.
A review from Amazon: I have been anxiously waiting for the next novel by this author and I was not disappointed! The characters in this book are well developed and believable. From the first giggle on the first couple of pages to the anxious anticipation toward the end of the book I was entertained. I didn't want to put the book down and tried to read it slowly but that didn't work! This is a great story that I highly recommend.
Rocky Mountain Angels is available at Amazon

and

Barnes and Noble
To read a sample and additional reviews or to order your autographed copy click

HERE
The book covers for Cinnamon Girl and Rocky Mountain Angels were designed by graphic designer Tristan Bowersox.
To see more of his designs, click

HERE.
I have also written a couple of children's picture books
A Tale of Two Kitties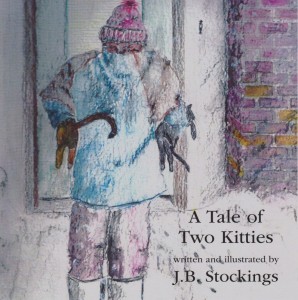 Diana, a little black cat, is bored. Cyrus, her older and wiser friend, tries to keep her out of trouble, but sometimes it's hard to resist a bit of mischief.
Jodi  wrote and illustrated A Tale of Two Kitties, with publication in 2006, under the pen name, J.B. Stockings.
From a Writer's Digest competition:"A nicely illustrated book, with appealingly drawn cats that manage to remain "cat like" while still being so humanly expressive. The story is nicely told, with realistically crafted, appealing cat characters. Their personalities are distinct and very cat-like, and each one has thoughts and behaviors that will ring true to kid readers. The language and imagery is lovely and there is humor as well. This is a beautifully written, wonderful book with a terrifically appealing story, one that should appeal to children and adults, especially ones who know and love cats."
The Stubborn Princess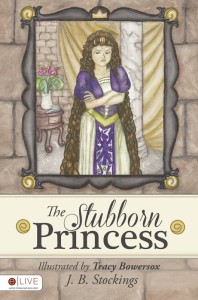 What happens when a princess tires of the upkeep of her long curls and stubbornly declares a hair care holiday? Anyone with curly hair knows the answer to that question–a disaster!
Mistaking her knotted hair for a nest, a large bird lays her eggs and sets into motion an unexpected turn of events as the princess is flown far away. Getting back home will require that she focus her stubborn streak in a new direction, and getting back to normal will require she truly see herself for what she has become.
The Stubborn Princess, published in 2012, was written by Jodi under the pen name of J.B. Stockings and illustrated by Tracy Bowersox.
A r

eview from Amazon
:
"The Stubborn Princess by J.B. Stockings is the number one favorite book of our youngest Granddaughter, who is 2 1/2. The book is fun with creatively written rhyming words and the illustrations are great and go so well with the story line. It is one of those books also chosen to read by our other 3 Granddaughters, ranging in age from 6 to 11. The 6 year old can read it herself and the older two love the catchy rhymes and the illustrations. Even our 1 1/2 year old will stay on my lap for the whole story."
J.B. Stockings is dedicated to funding a cure for cystic fibrosis and helping support those with the disease.
I do all kinds of artist and author events for all ages!
My husband is also an author.
He writes hilarious sci-fi adventures!
Tales of the Incorrigible: Flummox or Bust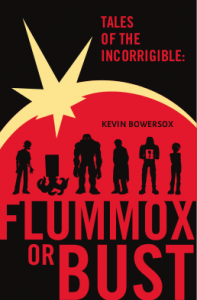 It's so far into the future that Oprah's papacy is but a bizarre footnote in the history books. The invention of the Flitzdrive has shrunk the mind-numbing magnitude of the galaxy down to less than a year's travel from edge to edge. Thousands of sentient races that once didn't know each other existed now intermingle and irritate one another on a regular basis.
When the most notorious space pirate that ever lived disappeared for the final time, his ship was rumored to carry a plunder of legendary worth. So when the crew of the starship Incorrigible gain a clue to that ship's location, it begins a star-spanning quest battling the forces of nature, time, space, and society to retrieve it.

EXPLORE!

an eerie ghost planet overrun with rat-faced scab melons and purple lung pluckers!

EXPERIENCE!

the scarred surface of Frag, crawling with creatures created with but one purpose: destruction!

MARVEL!

at Vadnu, a planet consisting entirely of water from surface to core.

MOURN!

within walking distance of Amphora, the fabled city in a can!

INTRUDE UPON!

a naked old man who holds the key to the treasure of a lifetime.

It is all waiting for you aboard The Incorrigible.
A review from Amazon: Genious. Great book! The author thinks outside the box and keeps us wanting more. I can't wait to see future publications from Mr. Bowersox.
Tales of The Incorrigible: Flummox or Bust is available at

Amazon

and

Barnes and Noble.
To read a sample and order a signed copy, click

HERE
"Baby Elephant" was the 2007 Best of Show winner at the KPR art show
held in Lawrence KS.
 View the rest of my gallery and commission your own painting from

JB Watercolor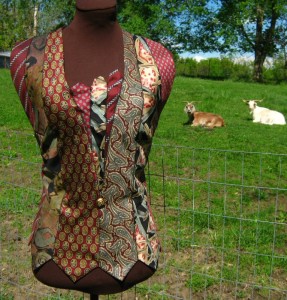 Tie Tops and Vests
Made entirely from men's ties! These are seriously cool!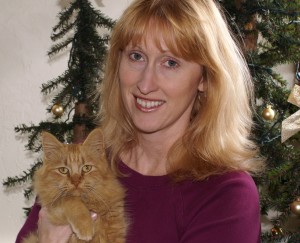 Cat's Eye
A column written once upon a time for the Tonganoxie Mirror
  (see tab at the top of the page)

poetry and other reflections
(see tabs at the top of the page)
      It goes without saying, doesn't it , that all the writing on this site is copyrighted by moi? Of course if you ask real nice and give my books a plug, I'll probably let you use them : )

And now for my shameless plug for my husband and sons' business, Quip Tracks. Quip Tracks are hilarious audio tracks that you play along with a not-so-hot movie. Tracks are available for Jurasic Park, Lady in the Water, Godzilla, Sky Captain and the World of Tommorow, Van Helsing, The Happening, Mission Impossible II, The Core, Signs, Gattaca, Hulk, The Forgotten, The Last Air Bender, Drazon Ball Z, The Legend of Chun Li, Ghost Rider, Abduction, Paycheck, and The Covenant.
Start loving the movies you hate with Quip Tracks.
If you have read one of my books, bought a vest, watched a QuipTrack… PLEASE consider writing a review. Independent writers, riffers, narrators, and seamstresses don't have big companies behind them giving them a wide distribution. We rely on YOU to spread the word! Thanks!