Thank you Debdatta for hosting the Spread Some Indie Love Blog Hop! www.b00kr3vi3ws.in
My new release, JOLT, is a clean romance set in 1892 Manitou Springs–the little town at the base of Pikes Peak near Colorado Springs.
I had so much fun researching and writing this book! I hope you enjoy reading it! Here's the synopsis:
When the summit of Pikes Peak is beset with a summer storm, Lalita Torres thinks the embarrassment of trading her shorts and tank top for a touristy union suit to keep warm is the worst that could happen.
She was wrong.
A lightning strike sends her back a hundred and twenty-three years and into the care of Dr. Tate Cavanaugh.
Lalita thinks she's in a reality TV show. Tate thinks she's lost her mind.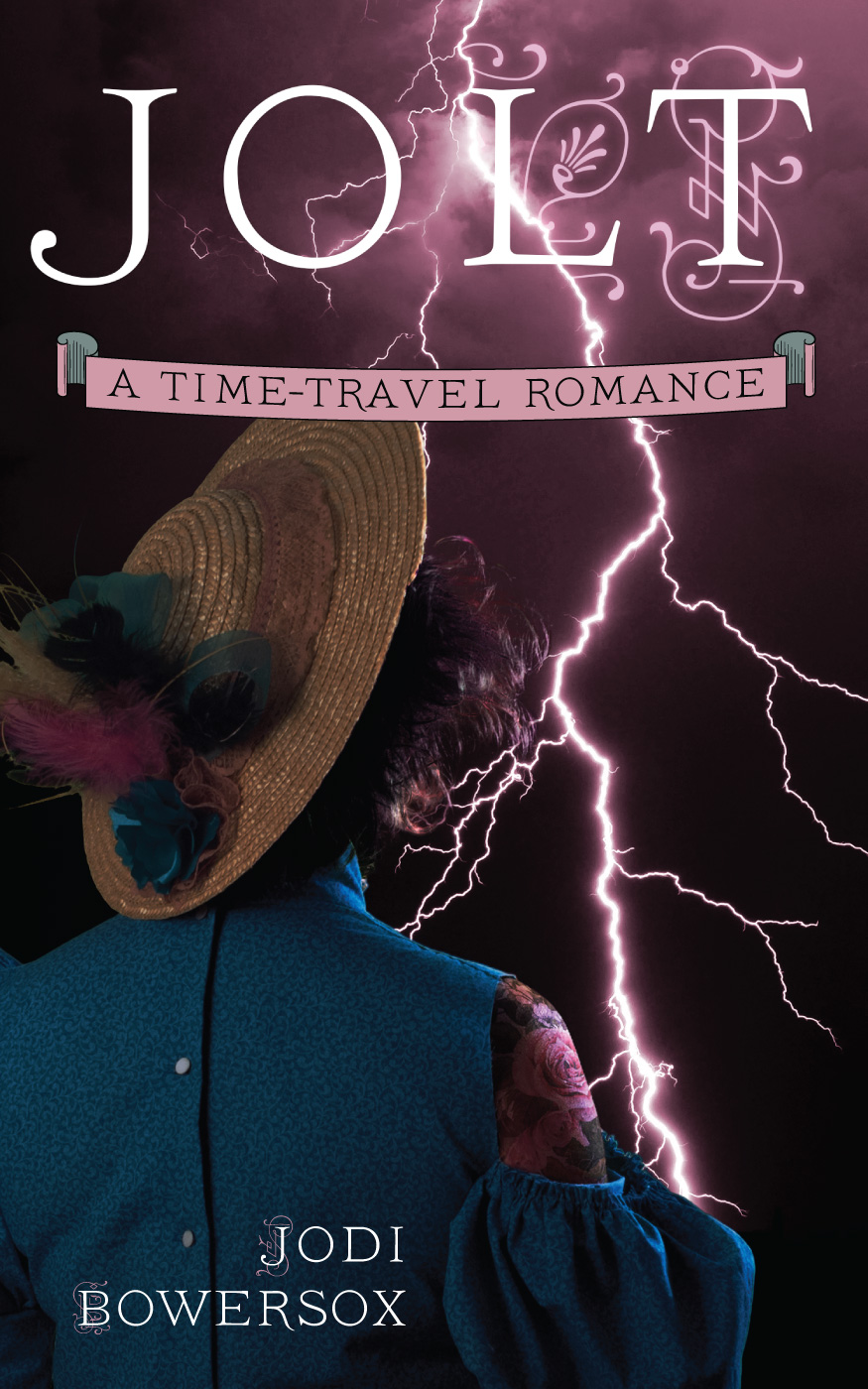 To read sample chapters, click HERE
You can also read backwards in blog posts to meet the characters in JOLT.
The book was just released Mar 19, but the first two reviews have been good!
"Jodi Bowersox is my go-to author for interesting and unique stories. There is nothing predictable about her writing and I love that! The characters in her stories become my friends and her words put me in the center of her plots, I am wrapped in the story and hate to put the book down until I'm finished and then my waiting for another story begins. Jolt does not disappoint. I didn't realize it included time travel when I started and was a bit confused at first, but true to form her story pulled me in and was delightful, surprising and fun. I highly recommend Jolt!" –5 star Amazon review
"It's not often a book draws me in so quickly and completely that I forget to eat and sleep, but JOLT was riveting enough to keep me glued to my chair till well past 2AM so I could finish it. I love the Colorado setting, the unique storyline, and the endearing characters." –5 star Amazon review
Currently, JOLT is available in the Kindle store only, but should be out in paperback soon.
For the Spread Some Indie Love Blog Hope, I will do a drawing for two autographed copies of JOLT for those who comment and leave me their e-mail address, and I'll send them out as soon as I get them!
I've also written six other romances and two children's books! Feel free to look around my website and check them out!
Like my Facebook Page to stay up on the latest JB Artistry news! (I also paint watercolor pet portraits!)
Follow my Amazon Author Page and BookBub pages for updates on new releases!