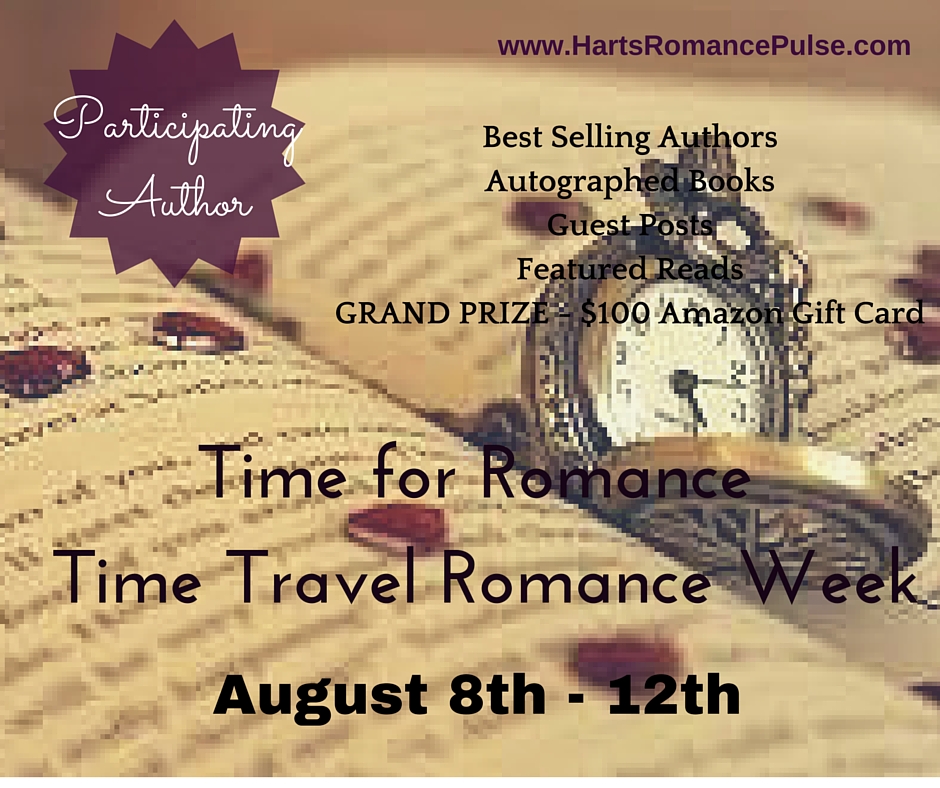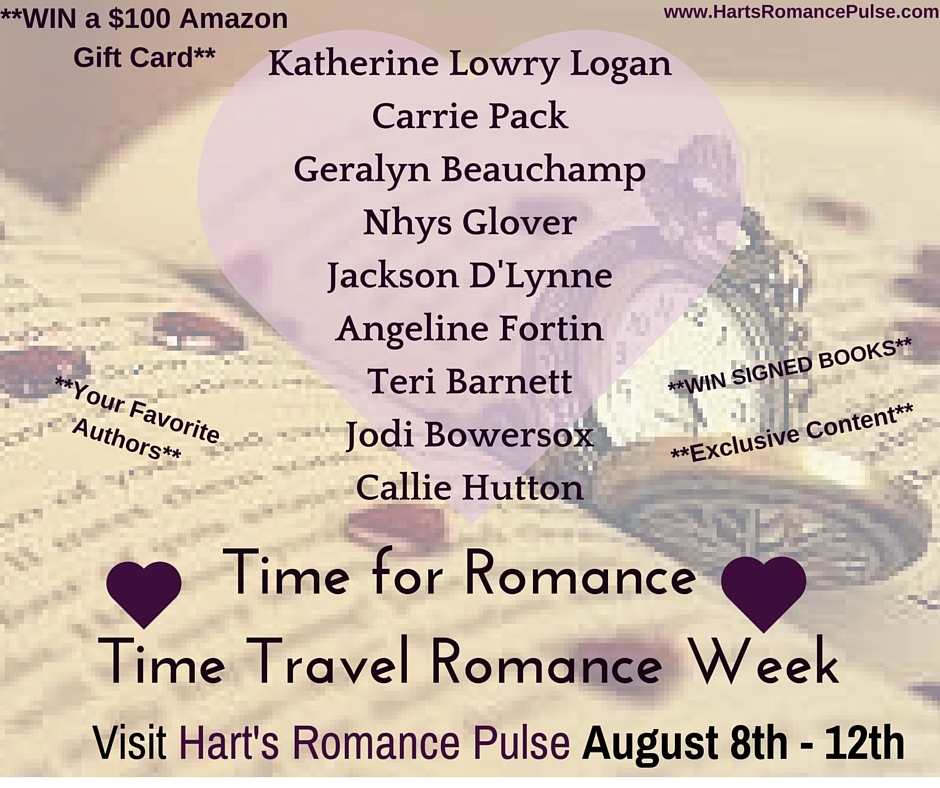 I'm super excited for this Time-Travel Romance Week! As one of the participating authors, I will be promoting my novel, JOLT, and I will be offering the digital version for FREE during this time.  Click here! Aug 8-12.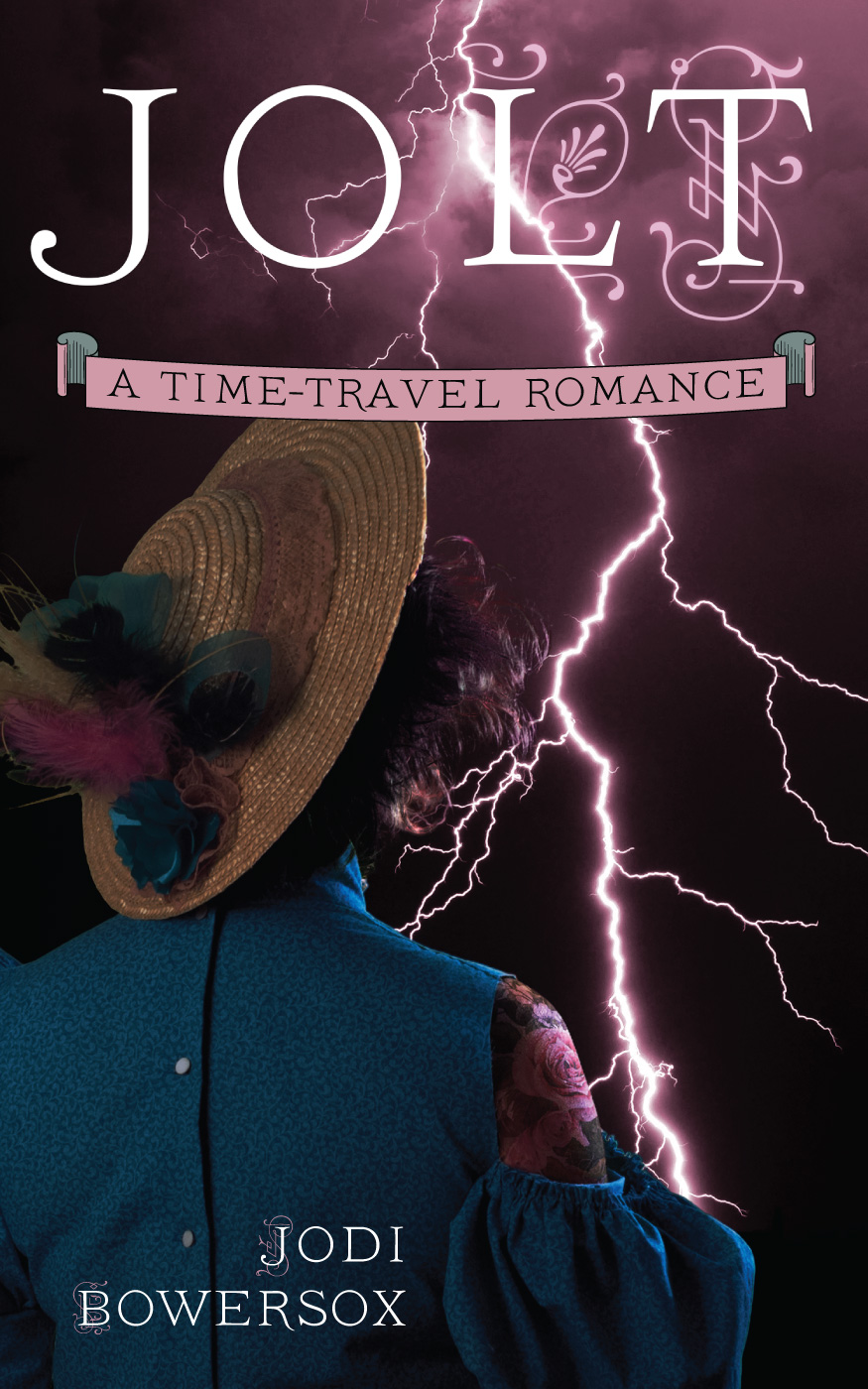 Here's the synopsis:
When the summit of Pikes Peak is beset with a summer storm, Lalita Torres thinks the embarrassment of trading her shorts and tank top for a touristy union suit to keep warm is the worst that could happen.
She was wrong.
A lightning strike sends her back a hundred and twenty-three years and into the care of Dr. Tate Cavanaugh.
Lalita thinks she's in a reality TV show. Tate thinks she's lost her mind.
To read a sample, Click Here:
Be sure and head on over to Harts Romance Pulse to find out about more time-travel authors and their books!!