CATS

Cats are fat or thin or small.

They're furry and fluffy,

as round as a ball.

They like red yarn and

yellow string.

They sit on pillows

and act like kings.

They climb up trees

and can't get down.

Birds fly away when

cats come around.

They swing on drapes

and claw the chair.

They chew on your arm

and grab your hair.

They run and jump and fly and leap.

Then all of a sudden,

they're fast asleep.



Turtle

Turtle, turtle standing there.

Turtle, turtle has no cares.

What to do or what to wear,

How to style your lovely hair

To keep it looking good when wet.

You never give a thought, I bet

To bikini fashions or getting tanned.

You just enjoy the cool, wet sand

For laying eggs in one big bunch

And thinking what to have for lunch.


Ode to Long Johns

I love thee, long johns, soft and white,

You keep me warm by day or night.

No one knows that you are there

Guarding me in the winter air.

It's comforting to have you near

Keeping me from a frost bit rear.

On winter wear, I do not skimp,

Because in cold, I am a wimp.




Summer Sorrow

Curse thee, poisoned ivy.

I hate thee more than blackest plague.

Your leaves of thrice

Are not nice.

They've made a pox upon my leg.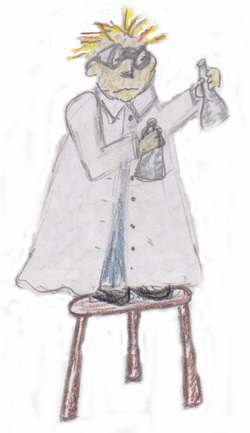 The Sad Tale of Little Seth

I'll tell you the tale of little Seth

Sadly addicted to crystal meth.

And though he was only five or six,

He couldn't wait till his next fix.

Forget the taffy and the chocolate,

Seth was just a meth-aholic.

No time for play—no time for stories

Holed up in his laboratory.

He missed Christmas glazed and crazed.

His parents thought 'twas just a phase.

He missed his birthday numb and dumb.

His parents checked their stock of rum.

If only they'd looked in the cellar--

If only they'd employed their smellers--

If only they had found the beakers

Beneath the bed, behind the sneakers--

Seth might be alive today,

Able to run and jump and play.

Instead he blew the house asunder,

And now he's buried six feet under.


---
Baby Poem

His hair lies in wisps across his forehead

Above long, dark eyelashes

Sleeping against chubby cheeks.

The pacifier ring swings with

The rhythm of the rocking chair,

While fat little hands caress

The silky soft blanket edging.

Daily duties beckon me,

But I'll sit a little longer

Drinking in his preciousness

And weaving myself a memory.




The Garden of Mom

She smiles with delight

When the sprout first appears.

She defends against weeds,

She waters with tears.



She tends, through the years,

Flowers like no others--

The very best gardener of all

A Mother.



Moses

From humble beginnings to the mountaintop

From the pasture to the glory of God.

Unimaginable beauty

Unimaginable wealth

To hear His voice

To know His heart.

Yes, I will follow.

Where else would I go?

What else could fill me?

What else could move me?

All else is rubble and trouble and toil.

I have the knowledge

I have the way

written by His finger

given by His hand

It will guide us

It will save us

My heart is full to bursting

with the mission

with the plan

with the life ahead

A life with Him

with us

A life that's new.

What is that singing

from the valley below?

A celebration?

A revelry?

If only they saw Him

If only they knew Him

If only they felt His heart

There'd be no dancing down this dark path



Waiting
I rescued a snake

from my cat today,

guarding its piles of coils

from a distance.

Hooked over a stick,

I slid him into a box

And walked toward the trees

for a release away from patrolling felines.

Playing dead a thing of the past,

he now raced around his new cage;

his black-tipped, red tongue

flicking into every corner.
Watching,

I become convinced of his ability

to go straight up the slick wall

and make his escape.

I dump him on the ground.

I haven't got all day

to watch the antics

of a snake

He lands in a heap,

Looking a bit like a twisted roller coaster

for crazies and fools.

He's still as a stone.

How long can he lay like this--

his orange-striped, black body

Looping around to flash the pale, pale green

of his belly?

The patterns along his sides look so familiar…

Where have I seen them before?

On a belt? On boots?

In an Indian desert painting?

Did the four-inch tumble to the ground kill him?

The sun strikes a drop of water

on an up-turned curve

and glistens.

"What patience!" I think,

my feet begging to ache

in my crouched down position.

A tongue flicks through a loop.

The head follows slowly.

and I wonder how he can continue

without tying himself

in a knot.

In his hesitant glide,

I marvel

at the rise and fall of breath

in just one spot.

As his head stretches forward,

the whole body begins to flow

following the pre-determined

course.

What is he waiting for?

Does he sense my presence?

Is he gloating now in his discipline,

knowing what I want to see

and knowing I can never win

this game of patience