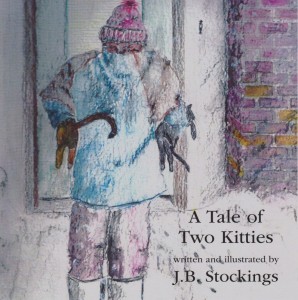 Diana, a little black cat, is bored. Cyrus, her older and wiser friend, tries to keep her out of trouble, but sometimes it's hard to resist a bit of mischief.
Jodi  wrote and illustrated A Tale of Two Kitties, with publication in 2006, under the pen name, J.B. Stockings.
From a Writer's Digest competition:"A nicely illustrated book, with appealingly drawn cats that manage to remain "cat like" while still being so humanly expressive. The story is nicely told, with realistically crafted, appealing cat characters. Their personalities are distinct and very cat-like, and each one has thoughts and behaviors that will ring true to kid readers. The language and imagery is lovely and there is humor as well. This is a beautifully written, wonderful book with a terrifically appealing story, one that should appeal to children and adults, especially ones who know and love cats."
A Tale of Two Kitties is available at amazon.com
For sample pages or to order a signed copy, click HERE.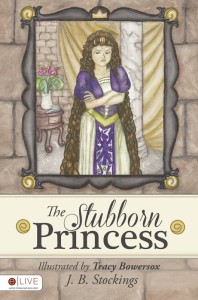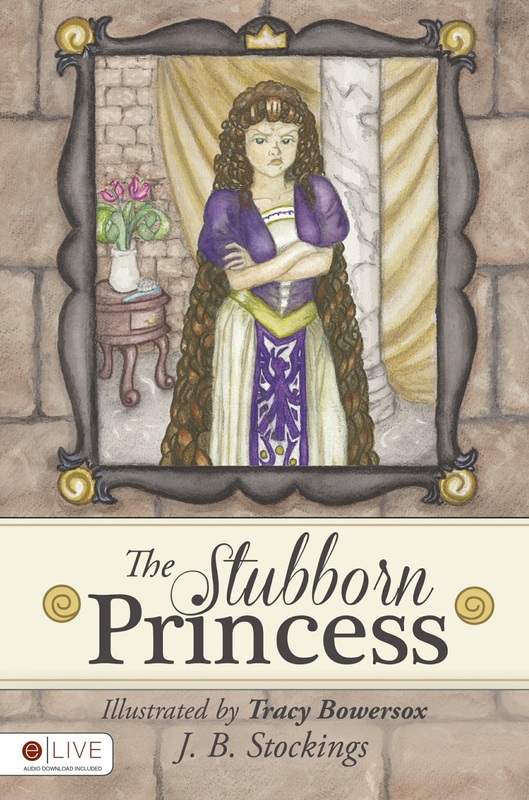 What happens when a princess tires of the upkeep of her long curls and stubbornly declares a hair care holiday? Anyone with curly hair knows the answer to that question–a disaster!
Mistaking her knotted hair for a nest, a large bird lays her eggs and sets into motion an unexpected turn of events as the princess is flown far away. Getting back home will require that she focus her stubborn streak in a new direction, and getting back to normal will require she truly see herself for what she has become.
The Stubborn Princess, published in 2012, was written by Jodi under the pen name of J.B. Stockings and illustrated by Tracy Bowersox.
A r

eview from Amazon
:
"The Stubborn Princess by J.B. Stockings is the number one favorite book of our youngest Granddaughter, who is 2 1/2. The book is fun with creatively written rhyming words and the illustrations are great and go so well with the story line. It is one of those books also chosen to read by our other 3 Granddaughters, ranging in age from 6 to 11. The 6 year old can read it herself and the older two love the catchy rhymes and the illustrations. Even our 1 1/2 year old will stay on my lap for the whole story."
The Stubborn Princess is available at
Amazon  and Audible
For sample pages or to order a signed copy, click HERE.
J.B. Stockings is dedicated to funding a cure for cystic fibrosis and helping support those with the disease.
I do all kinds of artist and author events for all ages!